Do you deliver live corporate seminars or digital workshops? You can't fake experience with digital trainings and workshops. However, we invite you to benefit from our experience from over 15,000 hours of paid trainigns. Avoid embarrassing mistakes in online trainings (live, hybrid, synchronous and asynchronous). Deliver effective digital trainings and workshops.
This eBook is free of charge!
Publisher: Corporate Training Academy LLC ®, all rights reserved.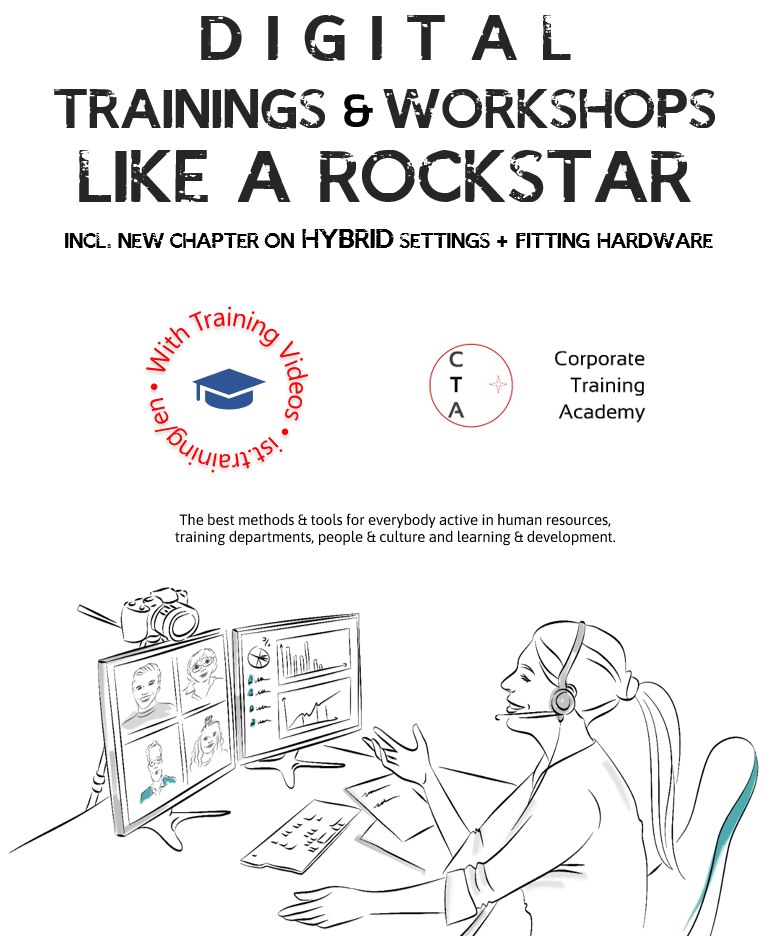 🐦 The audacity
🔥 Check-ins & Ice Breakers (Energizers) that really work online
📝 Checklist: How to prepare for successful online trainings & workshops
🏆 Methods to activate participants 
🗨️ 💬 Selection of methods for business trainings & workshops
💡 Checklists on video, audio and lighting for online events
🚧 How to make hybrid trainings and workshops work.
1 Easy-to-use moderation tools 
2 Complex online whiteboards     
3 (Live) Quiz & polling tools
4 Learning management / collaboration tools   
5 Video hosting & backstage-Tools    
6 Video conferencing platforms    
Latest news on our Online- Trainer Certification     
📇 Contact and imprint
↓ Have the eBook sent to you automatically here: ↓