What will I have to spend to become a business trainer?
Business trainers, unlike business coaches, work with groups of participants. They are passing on skills and experience. Business Trainers facilitate "seminars" or "trainings" in companies or at an academy. They contribute to the professional, methodological and personal development of their participants.
How do most European talent development associations define "business trainer?"
If you're a trainer who wants to empower people, you should know that quite a few trainer associations and HR professionals make a distinction between the following terms
"Lecturer"
"Specialized Trainer" (only covers a narrow field)
and "Business trainer"
While a lecturer imparts core knowledge (from a rather narrowly defined area), a specialist trainer can deal with an entire subject area and also pass on practical experience. A specialist trainer has more didactic methods on board than you would expect from a lecturer. Consider also that this conscious distinction, lecturer / expert trainer, is still not made by many education providers.
If you want to call yourself a business trainer, expectations are higher:
Please note that some (government) education providers use other terms that have evolved historically. Examples are
"(seminar) tutor", (German: "Seminardozent")
(course) instructor (some Chambers of Commerce)
"speaker" (many chambers of commerce and industry),
"enabler" (if they want to make it sound fancy)
"seminar leader", "course leader" (state adult education centers in Western Europe).
It's amazing that sometimes you might meet a "course instructor" in a rather cheap state institution who facilitates a great training. These people have great teaching methods plus the leave room for some personality development within the group.
Conversely, for example in the tax area or in fields such as "due diligence", there are so-called business trainers who basically simply give a boring lecture. 
Is it becoming obvious that we do not think highly of the term "lecturer" when it comes to the business training sector?
What is expected of business trainers?
In our opinion, there are three levels of quality in business training from the participant's point of view.
Category 1: Participants do not complain – "In terms of content, expectations were covered".
A large part of the seminars in Europe have been run like this for a long time.
Typical in the bulk-business of the very large seminar vendors, usually it is 1 or 2-day-seminars
Symptoms with participants: boredom already occurs in the morning, in the evening they will be exhausted
The above typically happens in seminars ("trainings") on subjects such as tax or a course to update you on legal matters.
You can get away with with what is described above for quite a while, for example if you work at some chambers of commerce. In return, what you earn there is not sustainable in the long run for a self-employed trainer. Therefore, your goal should be to get into the second category: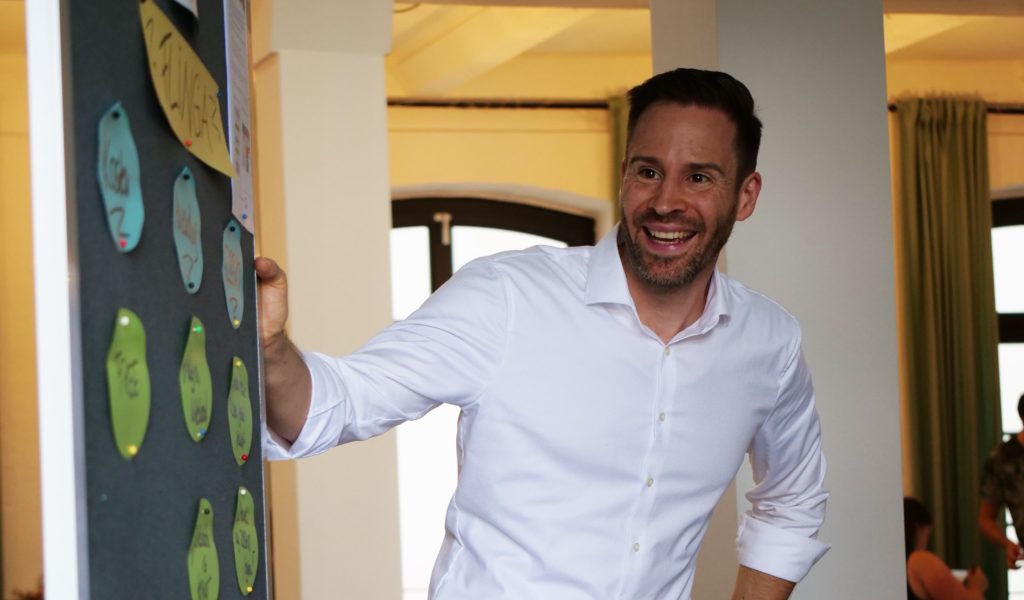 Category 2: Participants completely satisfied, Grade: a straight "B" – "I would do it again and guess I'd recommend it!"
Participants are surprised at least once in the seminar about "how much you can take away".
Participants notice how it never becomes boring and that they have room to interact with other participants during the seminar.
Both, the trainer's style and most of the methods / exercises are mostly well received.
At the end of the seminar day, most participants ask themselves how it's possible that "the day is already over".
For many commercial (private) seminar providers who sell seminars in the "must-have" area (i.e. tax, law, accounting, software training, etc.), the above is common practice. However, if you regularly only get B grades at a quality training academy, that's not quite ideal.
These academies have a lot of opportunity. Every day, they work with highly skilled business trainers for whom training is like a mission, a calling. If you want to get to 1,500 € daily rate and more, then you should work towards category 3.
Category 3: Participants give A-grades and sometimes talk about the experience days after the seminar
The day consists of many small and large exercises that lead to a lot of interaction.
A large part of the "insights" are pronounced at the end of exercises by the participants, not the trainer.
There are one or two absolute highlights during the day.
After these trainings, typical statements from participants are: "What, the day is already over?", "Every cent I spent on this seminar was totally worth it." Or, "That was the best thing I ever did in this field."
Top private sector education providers, who have a reputation to lose and often have deep specialization in topics such as leadership, sales or team development, human resource development, or a specific industry, consistently expect their trainers to perform in category 3.
These three categories we describe above have never been developed by industry associations or some scientist. We 're simply using them to paint a picture of the outcome and how participants will experience their training.
The goal of our certified business trainers is to reach category three. If you want to inspire and empower participants, you need tried-and-tested methods, training experience and a strong network of colleagues. A solid education that conveys current content is an ideal basis for this.
How much will it cost me to become a business trainer?
It's incredible how wide the price range is in the training-of-trainers arena. We have gathered reports from friends and colleagues about the quality of many certification programs out there and have completed several business trainer certifications ourselves:
There are relatively expensive business trainer Certifications that are, in our opinion, hopelessly outdated. At the same time, you will find inexpensive ones that are quite good.
And of course there are also "expensive" training programs that are top-notch, that also impart important, modern content which fits into what is needed in today's times plus you get a lot of hands on training experience.
Cheapest and most expensive certification programs for business trainers
To start with: We have excluded pure on-demand video training here.
We have found the cheapest training for business trainers on the market at €2,500 before VAT.
The most expensive training for business trainers, including all ancillary costs for exams and travel (excluding hotel costs), was well over €12,000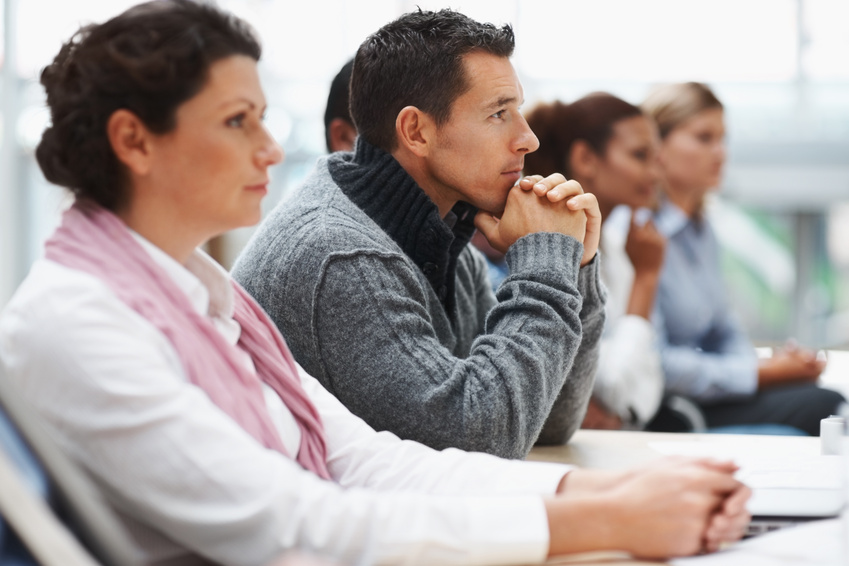 What does a typical Corporate Trainer Certification cost?
In the middle of the range you will find many business trainer certifications which you will get for about 5,500 € up to about 8,000 € (without hotel costs, without transportation). Here, you will already find programs that are of a high quality. If you absolutely must have a "seal of approval" from an association, you ll quickly get to over €8,000.
What do I need to look out for, in terms of the cost of a Corporate Trainer Certification?
Here are the factors that most people are mostly looking for in Training of Trainers Programs (Train the Trainer)
Price
Is there a state certificate or is it recommended by one of the big corporate training associations?
How long does the business trainer program take?
Is there an exam and do you think I can make the test?
To answer the last question for every participant of such a training: Any person responsible for the program at a Trainer Academy who is in their right mind knows what to do so that all participants will be able to pass the exam.
Participants only leave these trainings because they suddenly realize that the profession is not for them. Sometimes, someone's life circumstances change and the whole training no longer fits into their plan.
Unfortunately, too few potential participants of business trainer trainings pay attention to the following factors.
Is the content of the modules really up-to-date?
What hidden costs are not mentioned?

Extra examination fees charged by the academy
Extra examination fees charged by an examining association
Cost contributions to hotel meeting rooms (unbelievable)
Cost contribution to the printed material (?!)
Cost for 1:1 coaching lessons to be booked (Scam!)
Modular offerings. Often so modular that you realize it too late: "I haven't graduated yet, I still have to book the "advanced" and "professional module"!"

When do participants have to pay? (after completion or the entire amount before the start?)
Can I pay in installments?
Can I drop out of the training after one or two days?
How many hours (60 Minute units) does the training actually contain?
Do the number of "hours" stated in the brochure turn out to be 45-min. units? (teaching units)
Is the training aimed purely at employed trainers or does it also teach entrepreneurial skills for my later self-employment?
Can I have a preliminary meeting with one or two instructional coaches, or can I just reach sales?
How much experience do the trainers have as business trainers from paid trainings? (and not as a coach or a teacher or tax clerk…)
What does the Corporate Trainer Certification program cost at Corporate Training Academy?
The Online Trainer program costs 2,762 € (If it applies: plus VAT).
The Business Trainer Training of the Corporate Training Academy costs 4,432 € (If it applies: plus VAT).
We give three guarantees in writing
First certificate, then invoice: The amount is due only after completion of the entire training progam.
Earn first with the new knowledge: The amount can be paid in up to three installments.
Guaranteed to reach your goal: If you wish, you will receive as many free 1:1 coaching sessions as you need until you have practiced and understood all aspects of your training.
What if I don't have enough money for a Corporate Trainer Certification Program?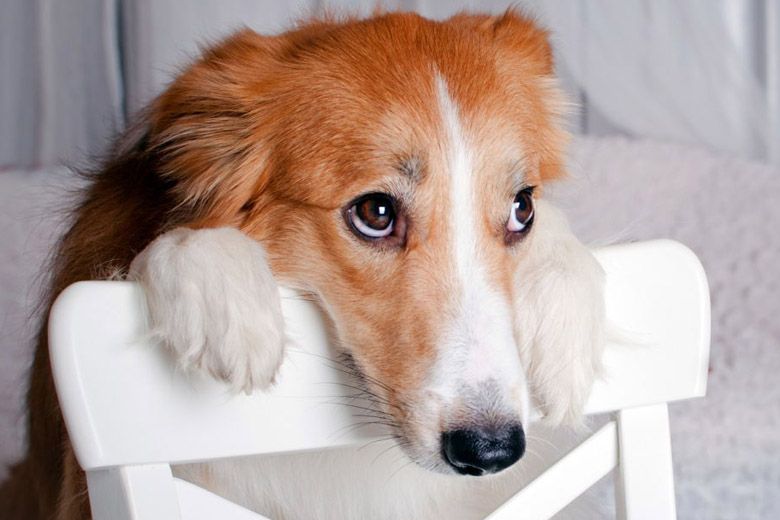 We have three thoughts on this question:
Corporate Trainer Certification Programs from an investor's point of view
While some people invest in risky assets like cryptocurrency or exotic shares listed in poorly supervised markets, others spend the money on their own education.
Of particular interest is your possible negative scenario (downside) of the investment decision:
What is the probability that I will lose the entire amount in a speculation in cryptocurrency? Especially in the crypto trading space, we have very good data: 95 percent of all crypto traders active in the market realize steep losses.
This is one of the main reasons why crypto exchanges and banks make a lot of money (the other side of the trade wins the deals).
What is the likelihood of doubling my income over my lifetime through coaching education? According to our statistics, it is 90 percent. However, none of our alumni have had lower incomes after our training. Quite the opposite: including training costs, all have earned at least 25% more within 2 years compared to what they made in the previous five years.
So let's crunch the numbers:
Corporate Trainer Certification
Probability of success = 0.9
So 90 percent probability of doubling lifetime income
(and 100 percent probability of at least 25% improvement in income).
Probability of loss = 0 percent
Crypto trading and trading currencies
Probability of success = 0.05
So in only 5% of the cases you win the trade.
Probability of loss = 95 percent
| | | |
| --- | --- | --- |
|   | Crypto trading / trading with currencies | Corp. Trainer Certificate |
| Loss scenario | Out of 100 traders, 95 traders lose most or all of their money. | … zero participants incur a lower income, including cost of training |
| Profit scenario | Out of every 100 traders, 5 take most or all of the money. | Out of 100 participants, 90 double their lifetime income. All improve it by at least 25%. |
Probability …

Crypto trading and
trading with currencies

Corporate
Trainer Certificate

for a loss.

95%

0%

for a profit.

5%

100%
Financing of your Business Trainer Program from a social point of view
Far too rarely do we ask people around us for help. If I really want something, why not convince others to help me out?
Family Finance

I asked for and received an interest-free loan from my family for my nearly €10,000 Business Coaching Certification. To do this, I had to explain why I believed in this program and when I could pay back the money.
Scholarships

For social reasons, our academy has a quota Corporate Trainer Certification Programs that we give away – for free – to candidates in whom we see high potential. We want to help break through the poor social mobility in Germany. In 2022 we are awardin three full scholarships of this kind.
Train the trainer programs from a financial point of view
Which of my costs can I reduce for the period of training?
(Temporarily reduce spending elsewhere)



A coffee at Starbucks costs almost 5€, but most people place an order at Starbucks of 8 or 9 € up. If you go to such a chain only 5 days a week, you will spend 2160€ in a year. For some coffee in a fast food restaurant. If you add restaurant visits, you quickly get four times that amount.

We simply want to show with this example that we have many habits that do not bring us much, but cost us dearly in the long run. Personally, I got a better handle on my first expensive coaching education by

I didn't have pizza delivered for a year (saved about 410€).
When shopping, I cut out expensive ready-made meals (for one year) (saved about 200 €)
I met friends for the time of my education mostly at home instead of going out. (at least 350€ saved)

I tried to achieve better results at work at the same time, which resulted in an €800 higher annual bonus. So in one through a few changes I spent over 1700 € less.

It makes sense to cut spending, especially on training, because people often have less time for consumption during the training period anyway. I actually spent more again the year after (with more income).
Installment payment (postponing expenses into the future)



Spending in the future is worth less than a large expenditure immediately. So try to stretch out the period of time you want to pay for extensive training over as long a period as possible. In the weeks and months that go by, you earn money again and the expenses simply become less or hardly noticeable.It helps private payers in particular that they can pay for our training in up to three installments only after completing the exam. This way I can continue to work with better day rates and pay my bills over time.

Employers sometimes cover costs in part (externalizing expenses)



If the training adds anything to your position, help your supervisor understand what the company stands to gain from you becoming a business trainer. Some companies pay the whole amount, others just a part of your education.

One way to justify sharing the cost of training is through salary negotiation and annual reviews. Employers usually respond positively when you don't simply ask for more pay, but instead ask to participate in continuing education.

Does your company support coaching trainings or other trainings, e.g. from an internal catalog? A good argument is that you would like to do continuing education that is comparable in quality and standards, but not available in the internal catalog.

Also, don't underestimate that continuing education is a one-time, deductible expense for your employer. Something like this is much cheaper for a company than a permanent expense, like paying you a higher salary in perpetuity or seeing an unhappy employee leave.
How long does it take for me to earn enough/ really succeed as a corporate trainer?
It depends on you and your network to reach a point where you start to earn significantly more as a business trainer.

Are you too shy to take on smaller jobs in the beginning, or do you just start? How well have you honed your marketing and positioning? How active are you in weekly online marketing? Do you already know distribution well enough?
For most trainers, it takes six to nine months before they see lasting results. So if you start from scratch, you can expect this time horizon. By sustainable success, we mean:
Regular assignments as a business trainer
Daily rates starting at €1,000 per day, target is €1,500 per day for the first 2 years.
A first stable contact with a training house that places you as a business trainer (called an intermediary or agency)
In the case of the self-employed: The first subscriptions to their own email newsletter, YouTube channel or a correspondingly good number of Linkedin followers.